Did you know that 40% of all engagements occur between Thanksgiving and Valentines Day? In the midst of this season of marryment we thought it would be fun to share the top five reasons to say "I Do" in North Carolina's Brunswick Islands. Couples seeking a destination wedding as spectacular as their love can do so with ease by celebrating their nuptials in the Brunswick Islands. With tranquil waters and a seemingly endless skyline, your something blue is in the scenery and the sense of love is always in the air. Our charming collection of beautiful island beaches and coastal towns promises a beach for every bride and a celebration for every budget.
On the fence for whether a beach wedding is for you? Check out our top five reasons to say "I Do" to celebrating your marriage in North Carolina's Brunswick Islands!
A Beach for Every Bride
North Carolina's Brunswick Islands boasts six beaches on the breathtaking Carolina coastline, providing couples with a wealth of locations for making their wedding dreams a reality. Each of our coastal communities feature their own distinct spirit, so couples can choose a spot that truly matches their style and vision. From relaxed and casual to extravagant and intimate, there is a cozy corner of beach, a maritime chapel, historic church or lush golf course waiting to make your dreams come true.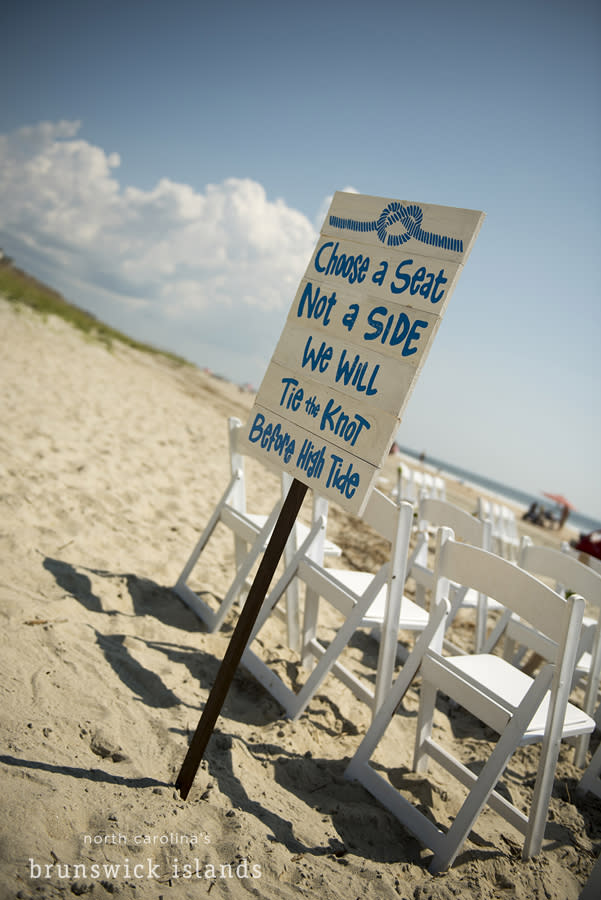 The Setting of Modern Fairy Tales
Sure, there are no dragons or knights in shining armor in these tales, but North Carolina's Brunswick Islands has long been a cherished source of romantic inspiration for modern filmmakers and writers. International bestselling American novelist and screenwriter Nicholas Sparks fell in love with this area and has not only written about it in his books but has also brought his stories to life by filming them here. Notably, beloved films such as A Walk to Remember, The Longest Ride and Safe Haven have all filmed scenes in the Brunswick Islands. For the ultimate touch of romance, hold your wedding at the place where some of your favorite characters shared a love story of their own.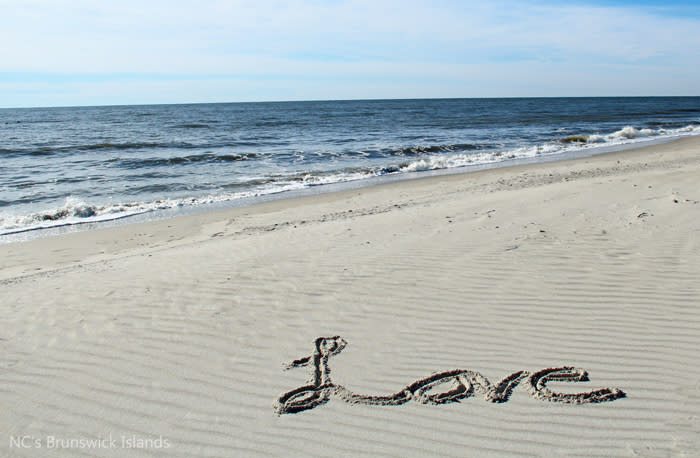 We've Got Your Wedding Party Covered
There is a reason it is called a "Wedding Party," and here in the Brunswick Islands we are experts at showing friends and family just why that is. With so much to do along our six beaches and numerous charming coastal towns, your wedding party, family and guests are in for the ultimate treat. With our Wedding Weekend Fun Guide, we've got your guests' itinerary covered. Whether sipping award-winning wines at the Silver Coast Winery, taking a swing at one of our more than 30 championship golf courses, casting a line from a scenic fishing pier, exploring the many shops and galleries or just hitting the beach for some pre-party R&R, your guests are sure to fall in love with the Brunswick Islands.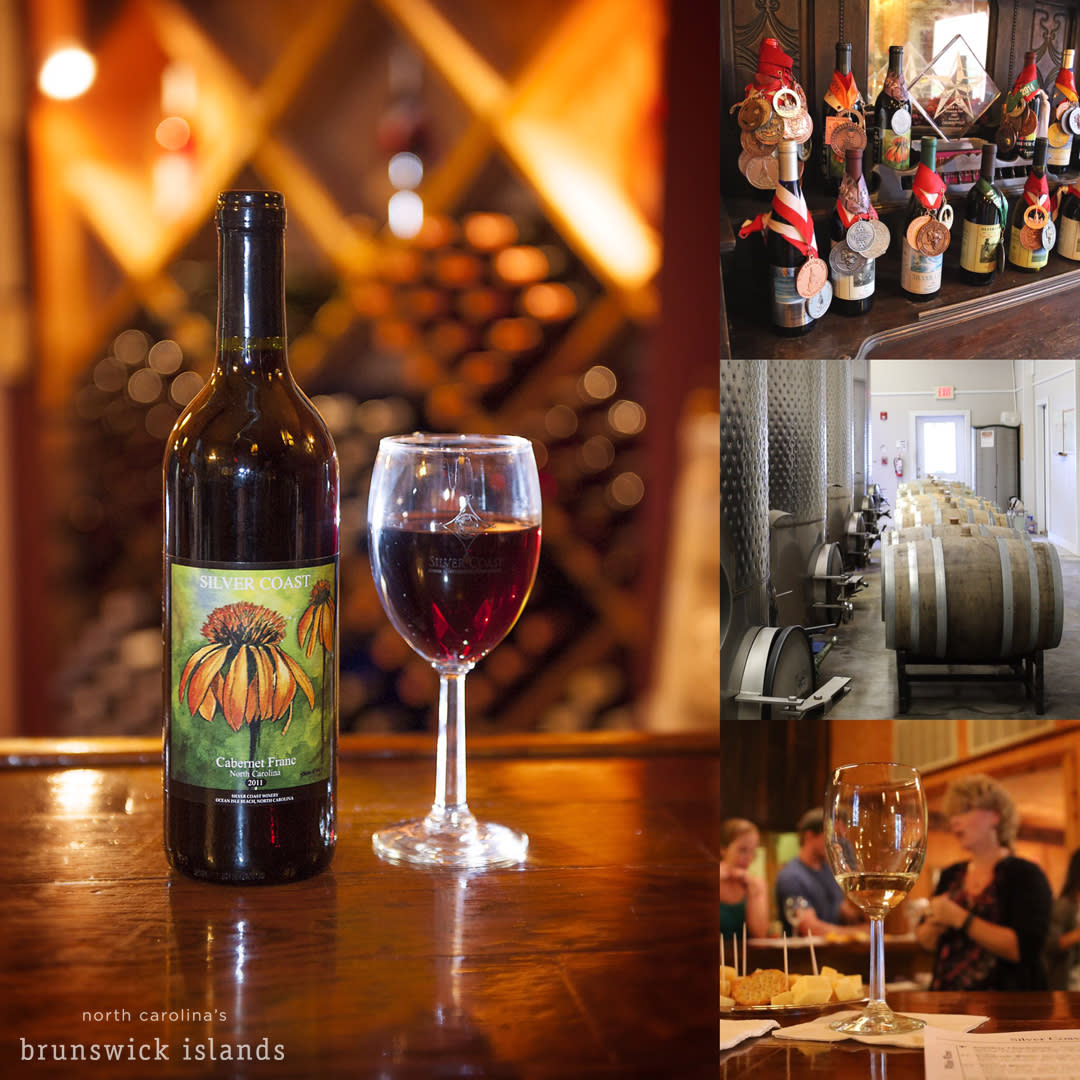 Variety of Venues
Our variety of venues ensures that every couple will see their wedding vision come to life. Couples looking for lush landscapes and stately clubhouses featuring indoor and outdoor spaces can explore one of our gorgeous golf clubs or resorts. For some stunning indoor venues, couples can check out our historical sites, museums, chapels and more, like the Museum of Coastal Carolina, Southport Community Building or the Village Chapel of Bald Head Island. In the market for something a bit more private? Our vacation rental homes are known for their stellar locations, beautiful décor and spacious layouts. Invite close friends and family to take part in a private ceremony that is sure to be something truly special.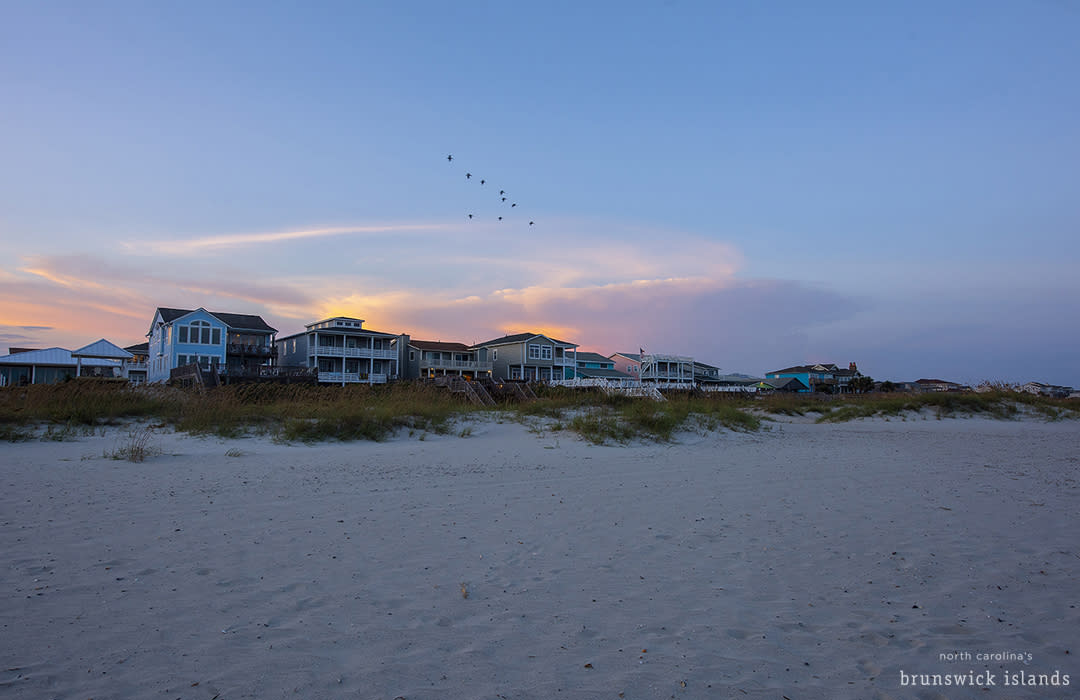 We are Here to Help
Here in the Brunswick Islands, we are always ready to lend a helping hand. We understand wedding planning can be stressful and we hope to make coordinating your beach nuptials as relaxing as a beach getaway. All the services you will require for the big day are available locally, giving you more time to focus on what is most important – you and your special someone. Check out our wedding photo gallery and download the NC's Brunswick Islands Wedding Guide for more information about vendors, beach wedding tips, requirements and more.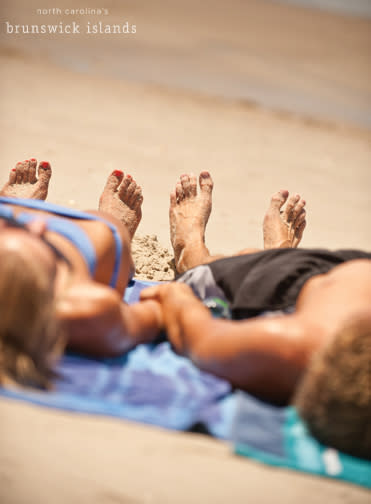 For more reasons to say "I Do" to hosting your special day in North Carolina's Brunswick Islands, please visit www.ncbrunswick.com/wedding.