Summer is the perfect time for celebrations! Home to one of North Carolina's biggest and oldest 4th of July events, North Carolina's Brunswick Islands is the ideal destination to fly your American flag high and celebrate our nation's independence. If you're looking for a small, local celebration, you best look elsewhere because Southport does the 4th of July BIG – and this year the patriotic party will be bigger than ever before. Come and see why Coastal Living named Southport the "Best Beach Town in America for the Fourth of July."
Since 1795, Southport has celebrated our nation's Independence Day with grandeur. The NC 4th of July Festival is one of the most historic Fourth of July celebrations of any small town in America and annually draws crowds of 40,000 to 50,000 people. Scheduled for June 23 – July 4, 2019, the festivities commemorate our nation's freedom with a multitude of events including a grand finale of fireworks over Southport's iconic waterfront. A full calendar and schedule of events can be found here.
The celebration week continues with Beach Day at Oak Island on July 1. This beach day festival is the ideal event for families of all sizes and ages with live entertainment, inflatables, rides and games. Don your red, white and blue and show off your family's skills in one of the day's many family contests and competitions. As the sun sets on the festival, be sure to stick around for the annual Beach Day Concert. This year's attendees are in for a real treat with a live performance by Steve Owens & Summertime Band, set right in the heart of the Beach Day grounds. Beach Day starts at 8:00 a.m. and ends at 9:00 p.m. with a fireworks show at the Oak Island Pier.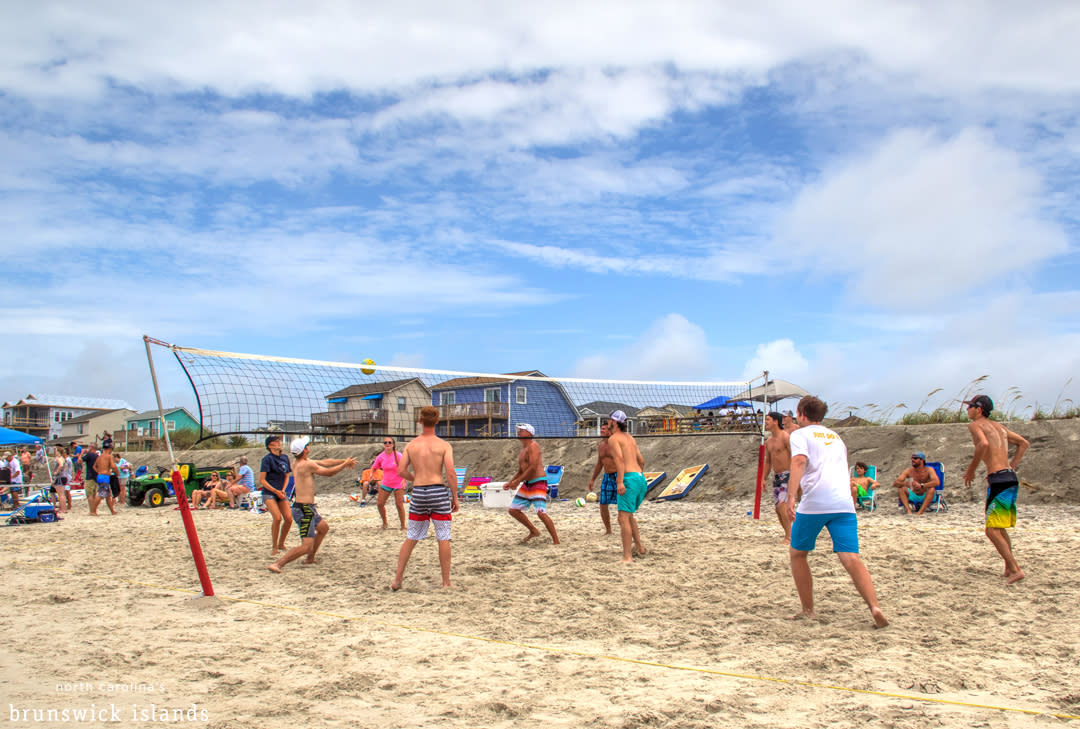 After a fun day spent in the sand and sun, visitors are invited to join an expected 50,000 people in historic downtown Southport during a festival that remembers the sacrifices made by those who protected our country's rights and freedoms. This celebration from July 2 - 4 is the crown jewel of Southport's famed Independence Day celebration. Visitors can browse through more than 100 arts & crafts booths, taste local flavors at dozens of vendors and enjoy the entertainment of live music.
On the last day of the celebration, be sure not to miss the NC 4th of July Parade, an annual crowd favorite at 11:00 a.m. on Thursday, July 4 in Southport. This parade is so notorious, colorful and festive that it was even recreated and featured in the movie "Safe Haven." Live concerts, arts and crafts, concessions and a boat raffle all lead up to the main event, a spectacular fireworks display over the waterfront starting at 9:00 p.m. Southport's explosive fireworks show is one not to miss so be sure to stake out your spot early, the space fills up quickly with eager spectators!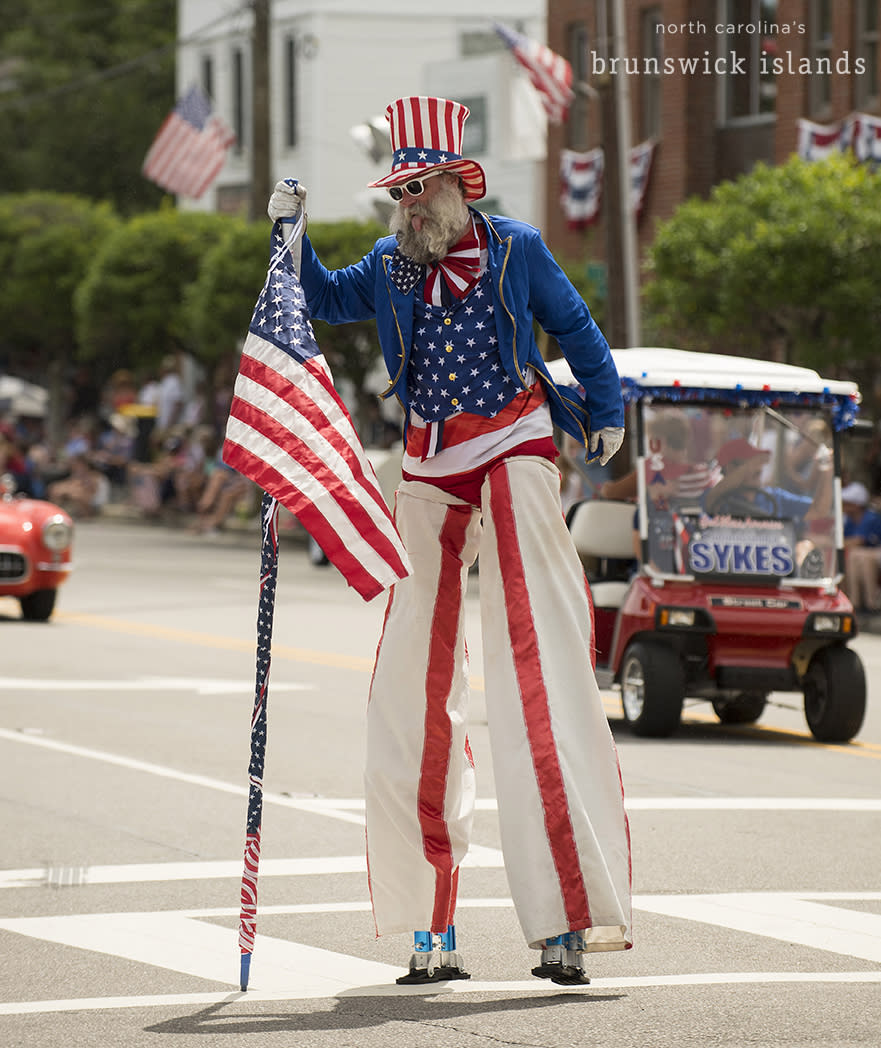 For more information on the NC 4th of July Festival and other Brunswick Islands July 4th events and activities visit our calendar of events.