North Carolina's Brunswick Islands is excited to announce the winners of the #BrunswickIslandsSun Sunrise/Sunset photo contest! We invited you to share your best Brunswick Islands sunrise and sunset photographs on Instagram and Facebook using #BrunswickIslandsSun from November 15 through November 29, and we were amazed at the beautiful entries we received!
With over 150 entries, it wasn't easy to choose just a few winners, but we have chosen our favorite photos from the submissions for a first and second place winner on both platforms as well as two random drawing winners. These lucky winners will receive a variety of North Carolina's Brunswick Islands rolling coolers, beach towels, and hats. Our first place winners will also receive a $100 gift card. We would like to thank everyone who participated in the contest. It was incredible to see folks loving the Brunswick Islands and the beautiful sunrises and sunsets over the ocean as much as we do!
And now, here are the winners, along with the inspiration behind their photos and why the Brunswick Islands are their beaches of choice!
1st Place on Facebook: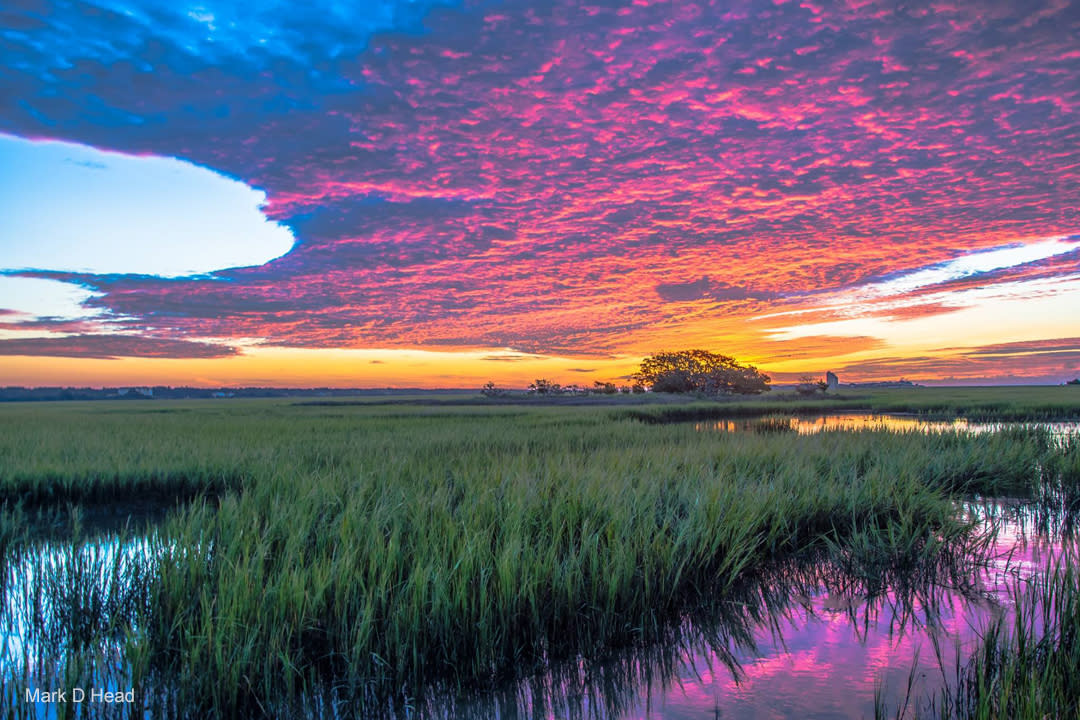 Mark D. Head takes first place with his breathtaking photo of a sunrise over the marsh at Sunset Beach.  As a Sunset Beach local, Mark has perfected the art of sunrise and sunset photography, he shared with us that he is outside shooting almost every day. "The day I took this picture, the sky just lit up for about 10 minutes, I loved how the sky looked over the marsh! I think that the Brunswick Island sunrises and sunsets are just amazing and living in Sunset Beach you can get sunrises and sunsets over the ocean!"
2nd Place on Facebook: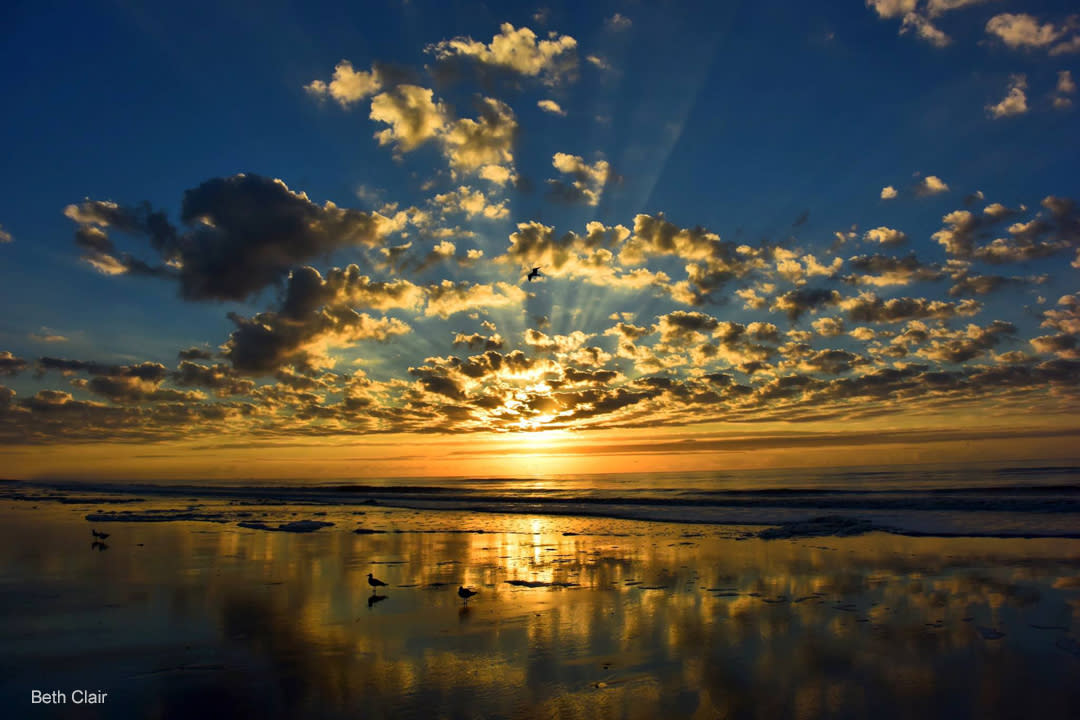 Beth Clair takes second place with her stunning picture of a fall sunrise at Sunset Beach. Beth was inspired by the sky's brilliant blue hue. She "first visited southeastern Brunswick County in 2006 and fell in love with the area, particularly the beaches." Beth considers herself to be "so fortunate to live in such a beautiful area," and is drawn back to Sunset Beach each winter to see the sunset and sunrise over the ocean.
1st Place on Instagram: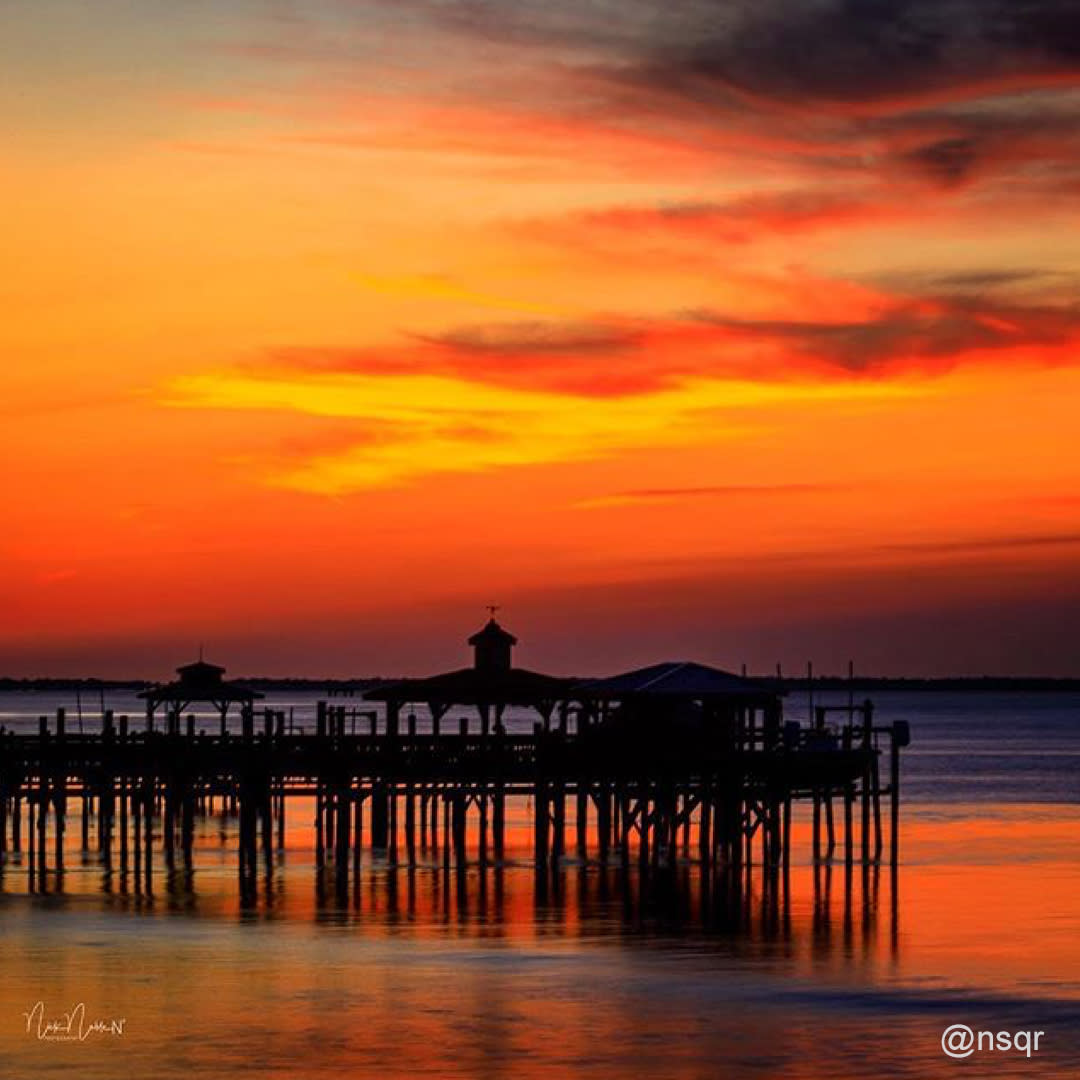 Nick Noble (@nsqr) takes first place on Instagram for his photo of a sunrise on the Cape Fear River in Southport. Nick says that the "clear skies and clouds" create vibrant displays of "thick oranges, reds, yellows, and blues" during the sunrises in North Carolina's Brunswick Islands. He also states that the piers in the area "make for great foregrounds" further enhancing the sky's warm color scheme. For this winning photo, Nick was inspired by the "contrast of the blacks and oranges and the reflections of the sky and pier in the water."
2nd Place on Facebook: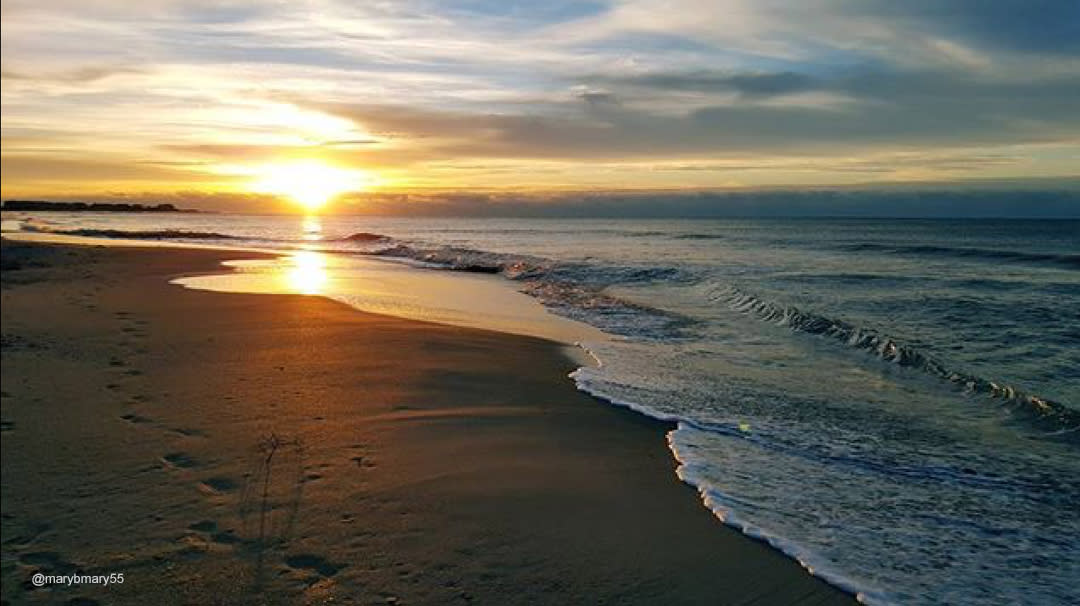 Mary Bowser (@marybmary55) takes second place for her sunrise over Holden Beach. Mary shared with us that she loves taking her daughters and grandchildren to North Carolina's Brunswick Islands for summer vacations. She thinks that the beaches in the Brunswick Islands, and Holden Beach especially are the best "because they are not spoiled by commercialism." Beth captured this incredible photograph while on vacation with her family. She says she "got up early every morning to walk so that [she] could see the sunrise. [Her] daughters were always anxious to see the photos each morning."
Our lucky random drawing winners are:
Scott Webber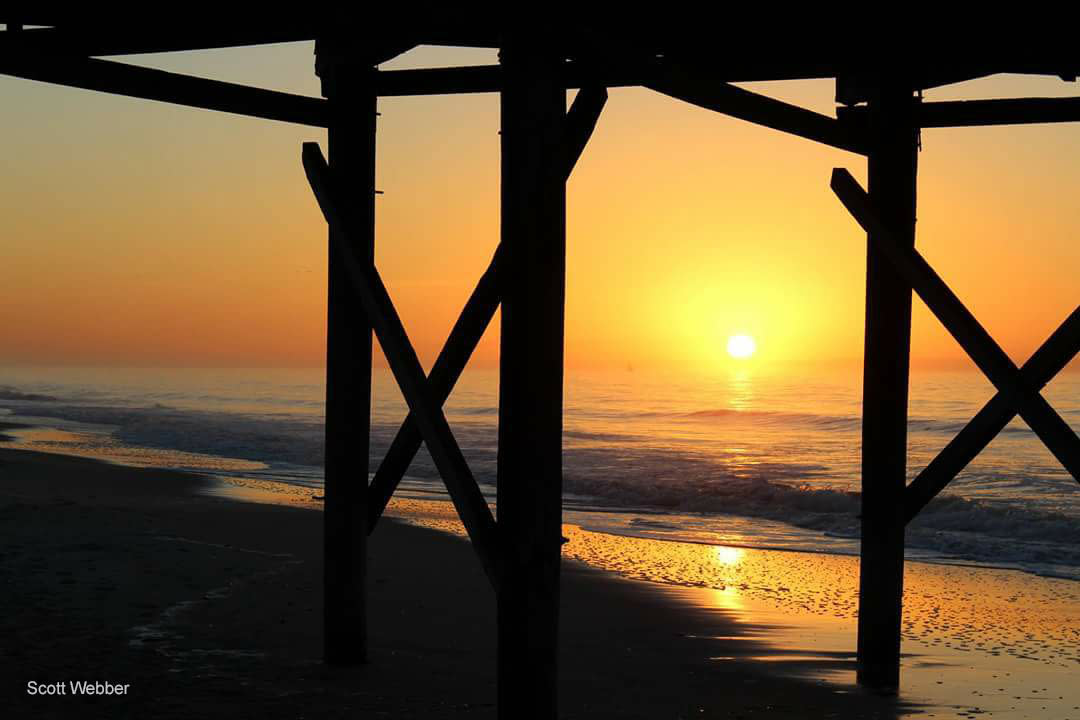 Jay N Janet Leonard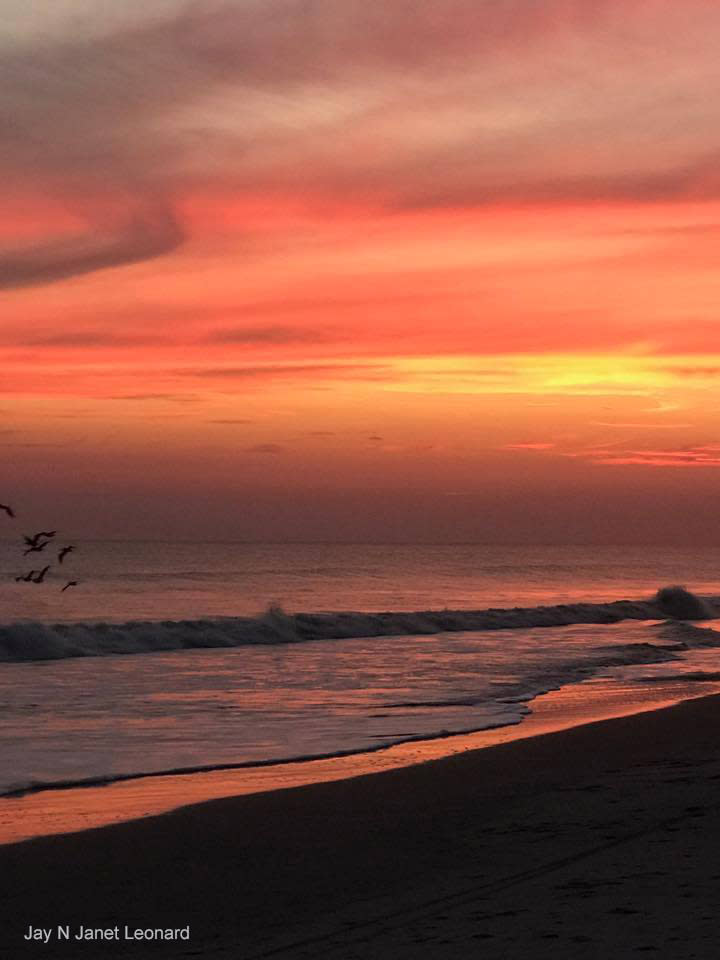 Be sure to visit #BrunswickIslandsSun on both platforms to see all the incredible entries. On Facebook look for entries under public posts and in the comments of the contest announcements.  You can follow North Carolina's Brunswick Islands on social media  https://www.facebook.com/NCBrunswick and https://www.instagram.com/ncbrunswickislands.
To learn more about North Carolina's Brunswick Islands, and to plan your trip, visit www.NCBrunswick.com.