Known for its rich shrimping and fishing heritage and abundance of seafood restaurants, there is no better place to celebrate National Shrimp Day than in North Carolina's Brunswick Islands! On National Shrimp Day - or any other day - be sure to try some of these delicious, fresh seafood dishes for yourself.
Check out some of our favorite local shrimp dishes below!
1. Shrimp & Grits – Cape Fear Seafood Company (Leland)
Shrimp and grits is a staple offering at any Southern seafood restaurant and the Cape Fear Seafood Company in Leland takes this classic coastal dish to a new level. With fresh caught Carolina shrimp, applewood bacon, tomatoes, scallions and mushrooms in a low country cream sauce over cheesy grits, Cape Fear's shrimp and grits is a perfect choice for breakfast, lunch or dinner on National Shrimp Day!
2. Shrimp Burger – Provision Company (Holden Beach)
If you're looking for a true culinary experience to try on National Shrimp Day, check out the shrimp burger at Provision Company on Holden Beach. This delectable dish puts a spin on your standard burger with a patty made with grilled shrimp and topped with lettuce, tomato, onions and a creole remoulade sauce on the side.
3. Coconut Shrimp – Fishy Fishy Café (Southport)
Take the boat over to Southport and pull up right at the docks of Fishy Fishy Café where you can enjoy some tasty coconut shrimp, lightly battered and fried and topped with an orange Dijon glaze. Fishy Fishy Café offers tasty seafood with an unbeatable view and lively atmosphere that perfectly encompasses the personality of the Brunswick Islands.
4. Stateline Scampi – The Oyster Rock (Calabash)
If pasta is more your speed, head to The Oyster Rock in Calabash for their Stateline Scampi. This tasty shrimp scampi dish features large Carolina white shrimp sautéed in butter with fresh garlic, local diced tomatoes, white wine and fresh lemon tossed in bucatini pasta and comes with garlic bread and grated parmesan cheese. For a perfect mix of Italian cuisine and delicious Carolina seafood, The Oyster Rock is the spot for you.
5. Sweet & Sour Shrimp – The Fish House Restaurant (Oak Island)
For a creative take on classic fried shrimp recipes, head to The Fish House Restaurant in Oak Island and try their sweet & sour shrimp served with a fresh vegetable medley and your choice of starch. These flavorful morsels are deep fried before being tossed with pineapple and sweet and sour sauce, giving them a tangy, citrusy twist.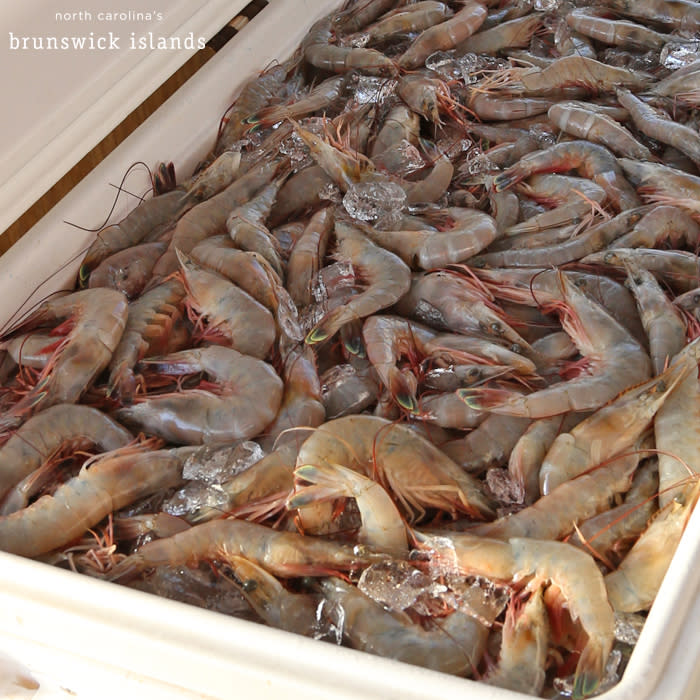 6. Firecracker Shrimp – The Boundary House (Calabash)
Add some spice to your National Shrimp Day celebration and help yourself to a heaping portion of firecracker shrimp at The Boundary House restaurant in Calabash. These little guys have a bit of bite as they're lightly fried and coated in a spicy chili sauce.
7. Stuffed Shrimp – Crabby Oddwaters (Sunset Beach)
Let your taste buds run wild this National Shrimp Day with delicious stuffed Shrimp at Crabby Oddwaters on Sunset Beach. These jumbo shrimp are packed with flavor and flaky crab meat and are baked to perfection, making for a great dish to celebrate this holiday.
8. Cheesy Shrimp and Lobster Artichoke Dip – Wing and Fish Company (Shallotte)
What better way to celebrate National Shrimp Day than with cheesy shrimp and lobster artichoke dip found at the Wing and Fish Company in Shallotte. This tasty dish is loaded with delicious shrimp and lobster folded into a blend of cream and parmesan cheese, spinach and artichoke hearts, and served with fresh baked tortilla chips.
9. Shrimp Étouffée – Jinks Creek Waterfront Grille (Ocean Isle Beach)
Indulge in Shrimp Étouffée this National Shrimp Day, a can't miss treat found at Jinks Creek Waterfront Grille on Ocean Isle Beach. Enjoy locally caught shrimp simmered in spicy country ham and tomato broth topped with pickled red onion and served with buttered rice and scallions.
10. Traditional Calabash Shrimp (Calabash)
You can't find a better place to celebrate National Shrimp Day than the Brunswick Islands, home of Calabash, North Carolina, the "Seafood Capital of the World." Calabash's title was earned thanks to its namesake cooking technique of lightly battering and frying shrimp, giving it a perfectly crispy outer shell while leaving the inside juicy and buttery. Other places can try to imitate it, but nothing beats the original for this tasty dish. There can be no list of must try shrimp dishes that doesn't include Calabash-style fried shrimp. To find dishes featuring Calabash-style fried shrimp head to any of the delicious seafood restaurants in town for an authentic Calabash dining experience.  As an added bonus, several of the town's seafood restaurants feature outdoor, waterfront dining.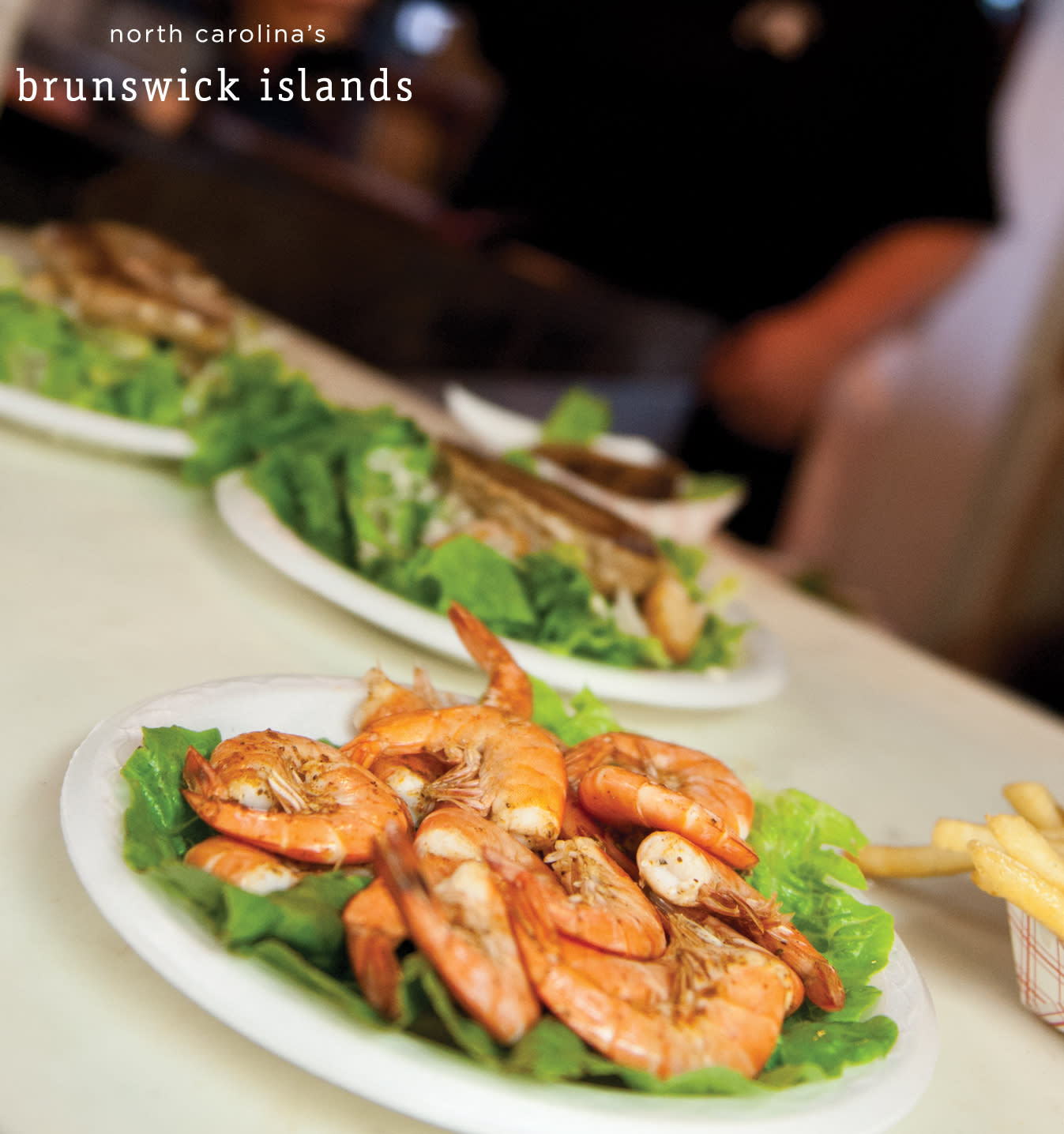 These are just a sampling of the many great seafood dishes and restaurants found in the Brunswick Islands. For more information on dinning options, visit www.ncbrunswick.com.